Welcome to the future of TeleHealth
We are the innovators of eHealth for organizations
Technology coupled with patient care
Every company is different and has different needs. At TeleMedik we combine advanced technology with specialized human assistance to offer the solution that best suits each business.
offering Telehealth solutions
with bilingual assistance
representing multiple disciplines
designed to bring you a complete service
Professional team and state-of-the-art facilities
We provide a unique experience with personalized attention
We listen to the voice of our customers together with their needs to offer an optimal experience to the end user. We plan the service tailored to each type of business, from customer service, clinical guidance services and medical assistance, to emergency management services.


Bilingual customer service

Multidisciplinary management

Guarantee in quality and compliance

Risk profile evaluation and prevention planning
Holistic biomonitoring of patients with integrated coaching methodology for successful risk management
We provide the most complete biomonitoring integrated solution for patient care. Care 360 is a wholistic program that brings together friendly user technology with specialized assistance for daily follow-up of remote patients. It is based on a predictive model that makes use of algorithms and global patient evaluation, offering each user a completely personalized service program. From routine reminders and warnings in cases of changes in key parameters for each condition, including clinical coaching, virtual consultations with specialists, home visits, and immediate assistance in emergency situations with the exact geolocation. Care 360 is the all in one experience for the safety, health and wellness of our patients.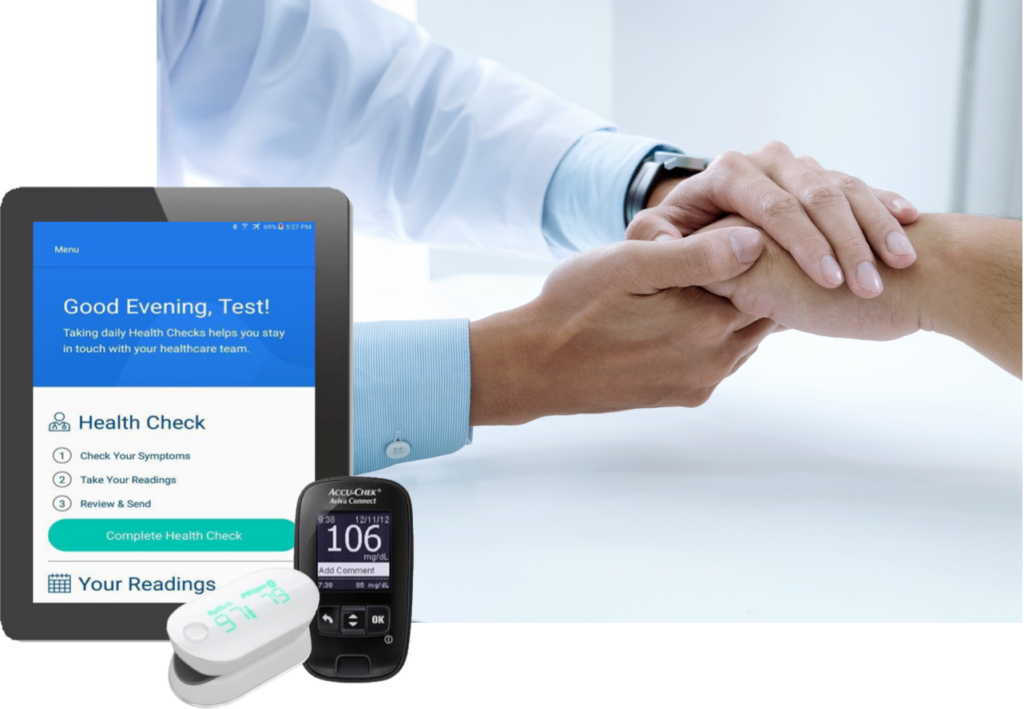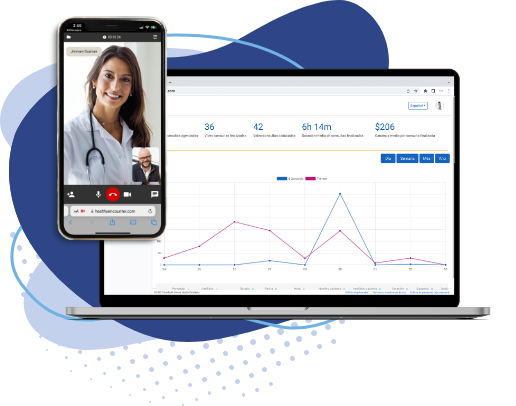 Video platform for medical and non-medical consultations
Healthy Encounter is a virtual consultation platform designed for all types of health professionals, from doctors to nutritionists to social workers. It connects health providers with their patients in a simple and easy way, through a link sent by email or SMS, all in compliance with HIPAA regulations. Our clients can personalize the platform according to their preference/specifications, starting with the consultation fee and their corporate image. In addition, it can be managed by an individual health professional as well as by a group of providers within an organization, entity, etc.

Nursing and medical assistance line
Triage MD is a 7 x 24-hour service line for patient evaluation and diagnosis. Our nursing staff performs a symptom assessment (triage) and communicates the patient to the physician. It includes health education programs, lab results, and medical prescription services, if needed. It allows redirection to the various health programs offered in our Contact Center: mental health specialists, nutrition, breastfeeding, and smoking cessation, among others.
All our physicians and nurses are licensed and chartered in Puerto Rico.

Health at your fingertips
Nursing assessment with artificial intelligence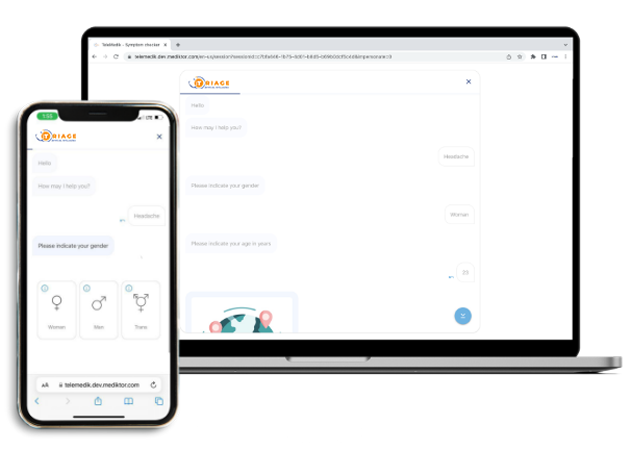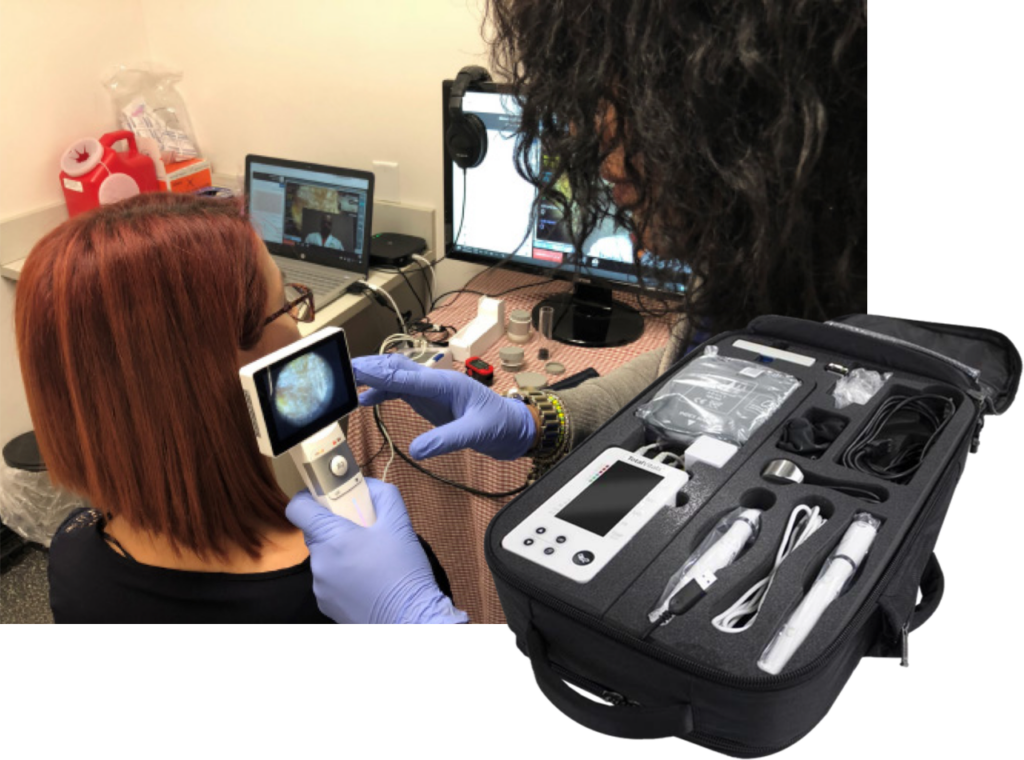 Telemedicine for health centers, schools, universities, and other organizations
Telemedicine is currently one of the biggest trends in healthcare. We evaluate each client individually and propose the solution that best suits the needs of your business. We have telemedicine devices equipped with the latest technologies for the highest precision in patient care. We accompany you throughout the process to ensure a successful integration of equipment, including training of your clinical personnel. Or if you wish, we install the equipment in your center and our medical team will assist both the patient and the provider during the virtual encounter.
24/7 emergency assistance service
Ready to integrate into any type of company! Our powerful SOS alert system with emergency assistance service can be integrated into your membership app, just by adding a few lines of code or managed through our application.
Regulatory and requirements standards which guide our services
Clients and business associates
Learn more about our solutions on TeleMedik's You Tube channel
We are ready to help you find innovative solutions for the well-being of schools, universities, associations, beneficiaries, organizations, health providers, among other groups.