We automate our triage process
More accessible, safe and efficient service!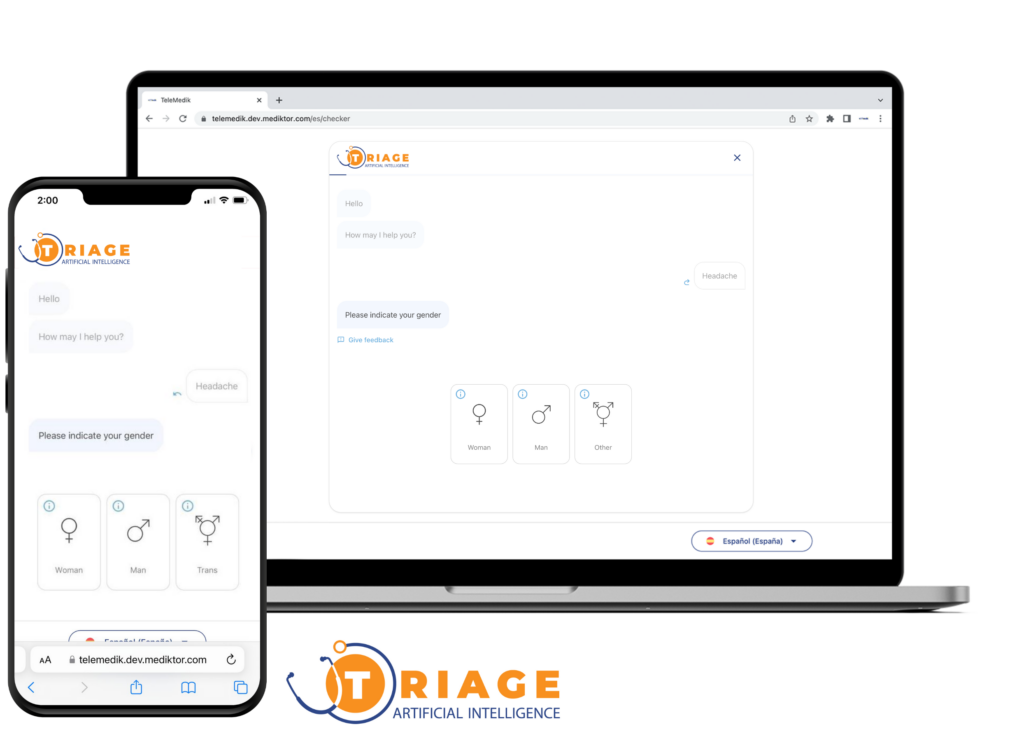 Triage with Artificial Intelligence
We are committed to technological integration that improves the patient experience
Triage AI is a digital symptom assessor that incorporates artificial intelligence for the automation of our medical triage process. It allows the patient to perform an auscultation of her symptoms prior to receiving guidance from our nurses.
What is the Triage process?
Triage is a symptom assessment process that enables clinical risk management to adequately and safely manage patient flows when clinical demand and needs exceed resources.
Its objective is to increase the quality of care and patient safety, and reduce the time of care.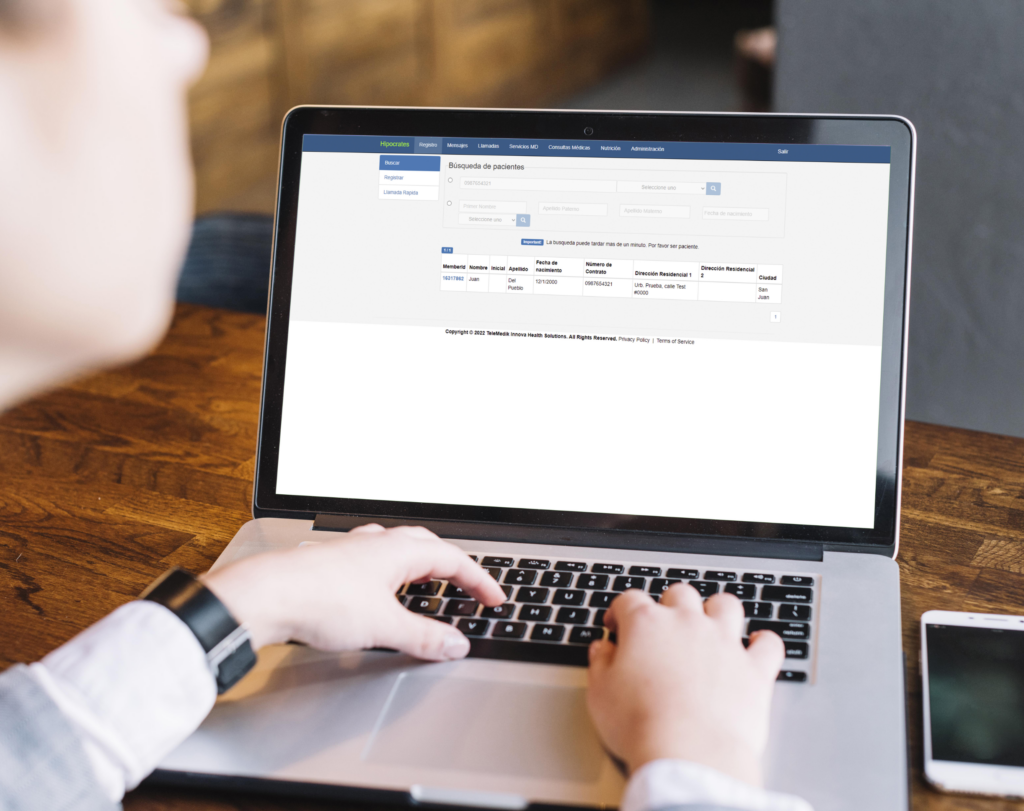 How does the service work?
Triage AI optimiza nuestro proceso de Triage MD. Agiliza el proceso de toma de decisiones, facilitando la clasificación del nivel de necesidad de atención y cuidado médico del paciente.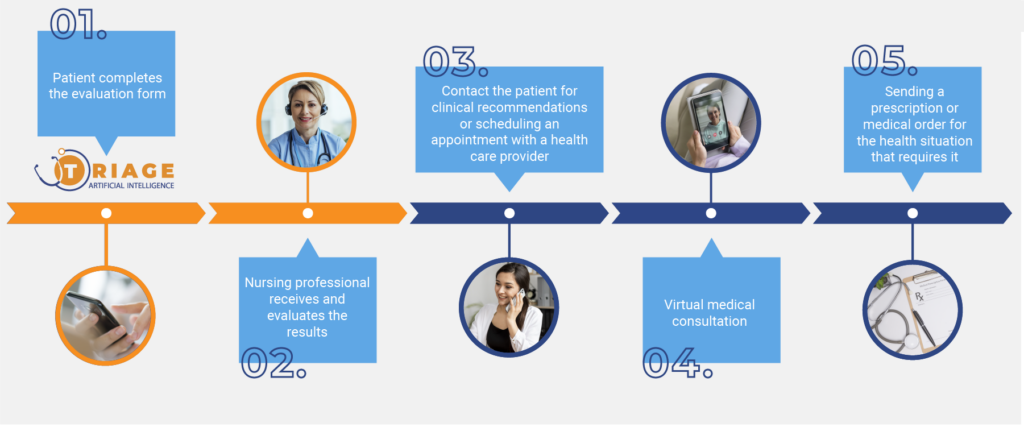 How does the service work?
Patient completes the evaluation form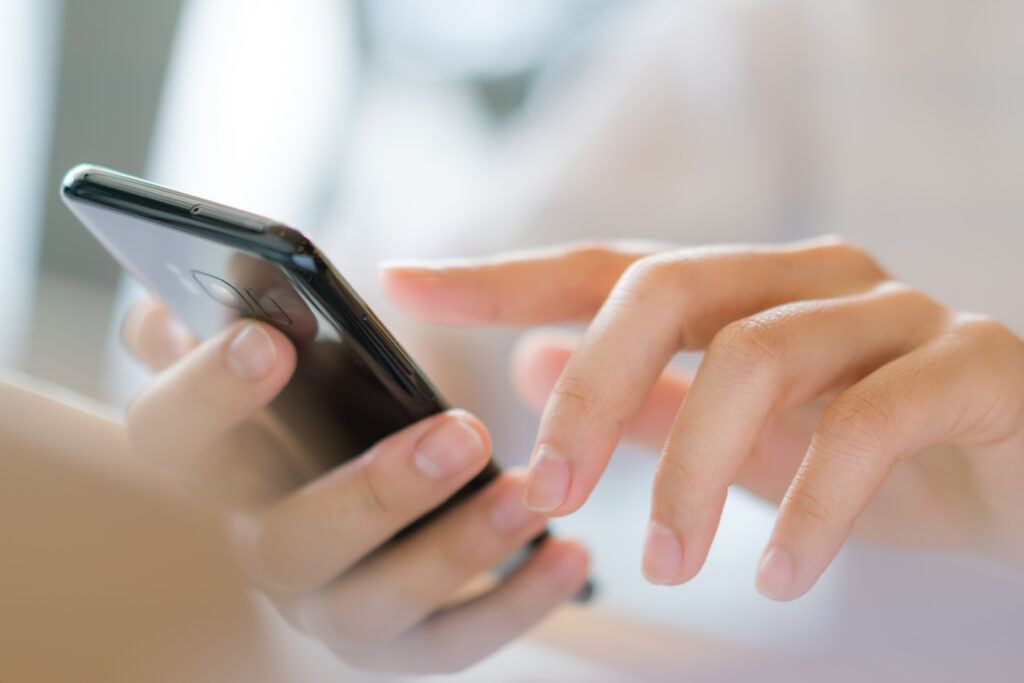 Nursing professional receives and evaluates the results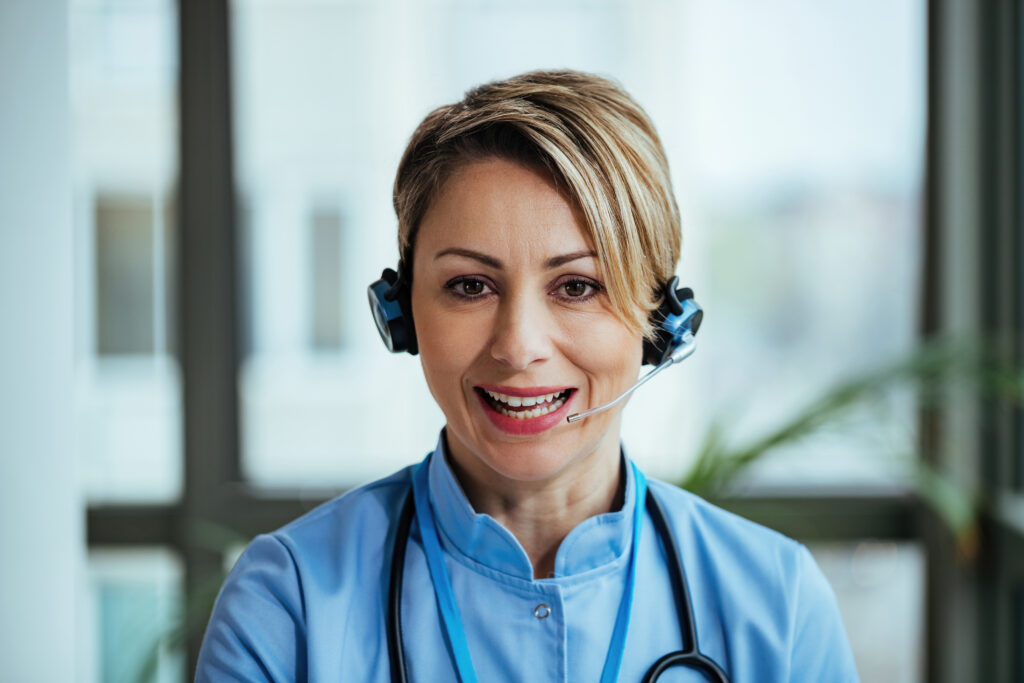 Contacting the patient for clinical recommendations or scheduling an appointment with a health care provider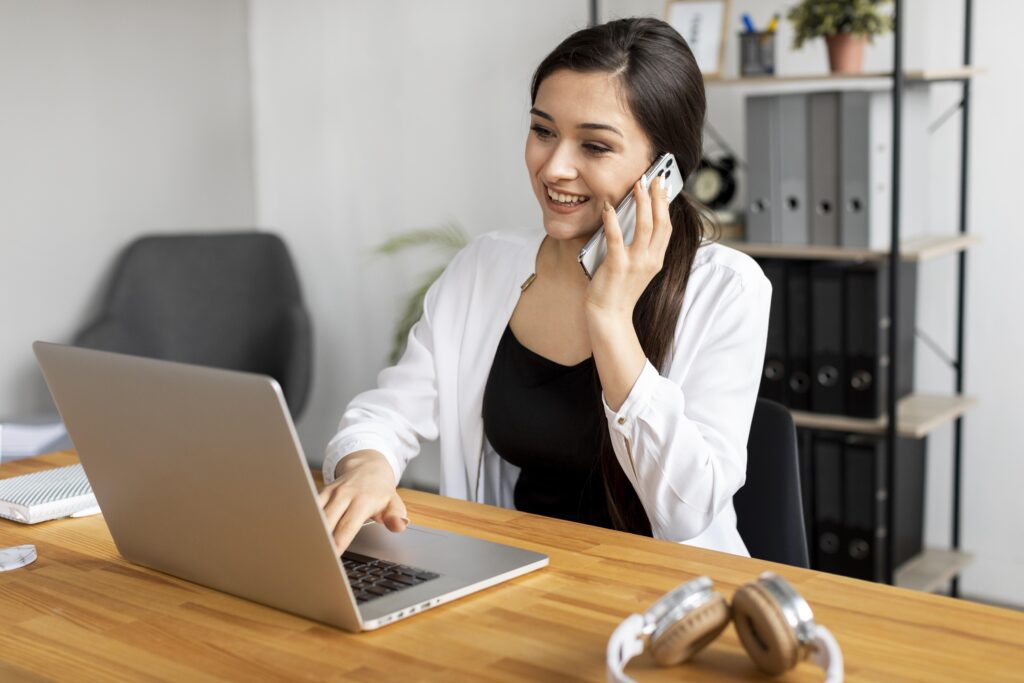 Virtual medical consultation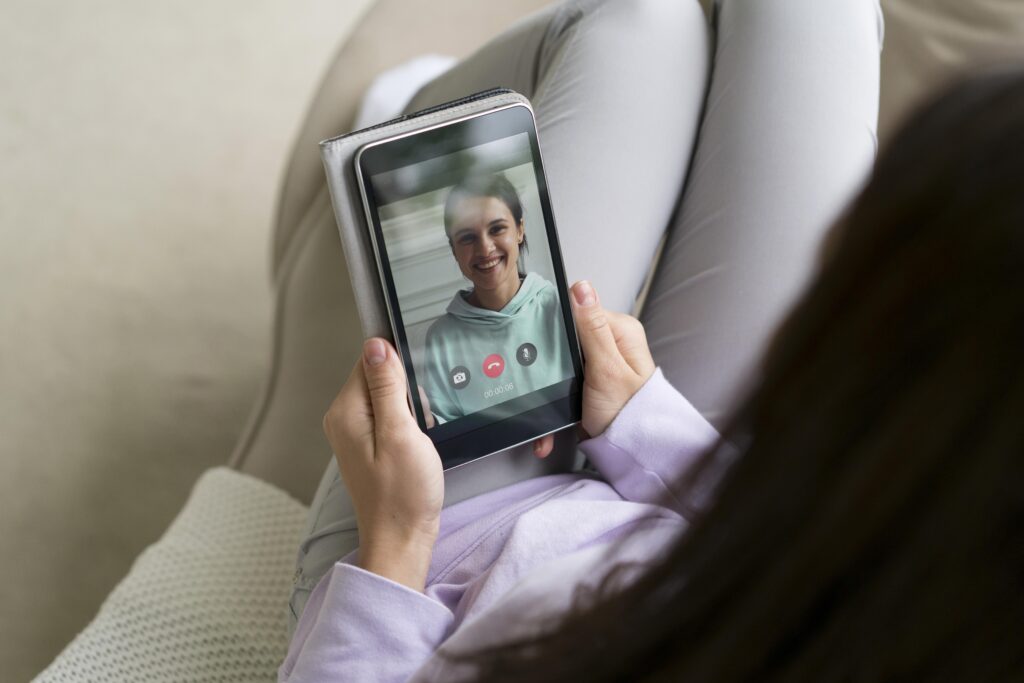 Sending a prescription or medical order for the health situation that requires it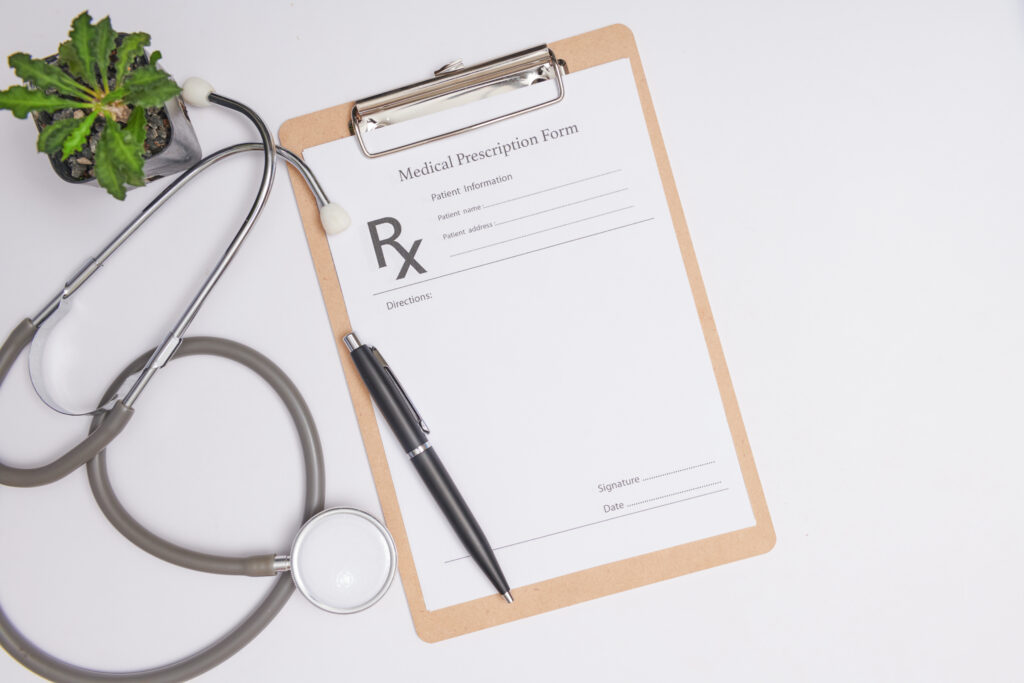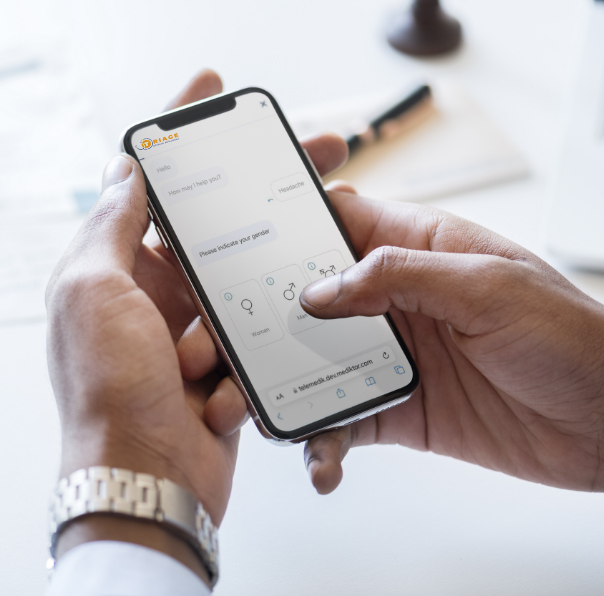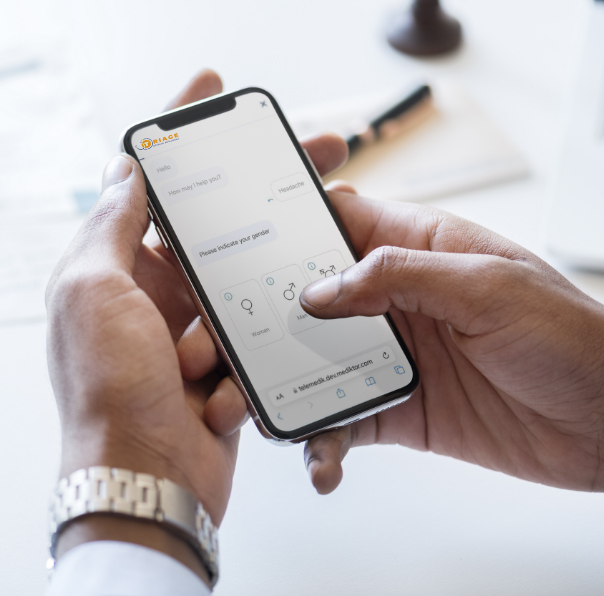 Available to implement on a web page or mobile business application
Triage AI increases utilization and improves patient experience
Promotes the reduction of frequent and unnecessary visits to an emergency room, facilitating 24/7 access to a clinical evaluation.
99% of users who receive a virtual consultation feel satisfied with the recommendation received by the health professional and do NOT perceive the need to visit an emergency room.
Triage AI focuses on a process of
Implementation of recommendations
Personalized medical assistance
It focuses on improving the accessibility to health services, influencing the perception of the end user: They feel that they are cared for in real time. Consequently, it avoids the "misuse" of emergency rooms by reducing unnecessary visits.
Do you want to see how our service can work for you?
 Request a free demo at a time that suits you. We show you how our Triage process works, from the moment the user accesses the symptom evaluator to being attended by our health professionals.